MEDEX'17 Venue
The MEDEX'17 meeting takes place at the National Technical Library (NTL). The scientific programme takes place either in Balling Hall or in PC room No.2 (3rd floor) of the NTL.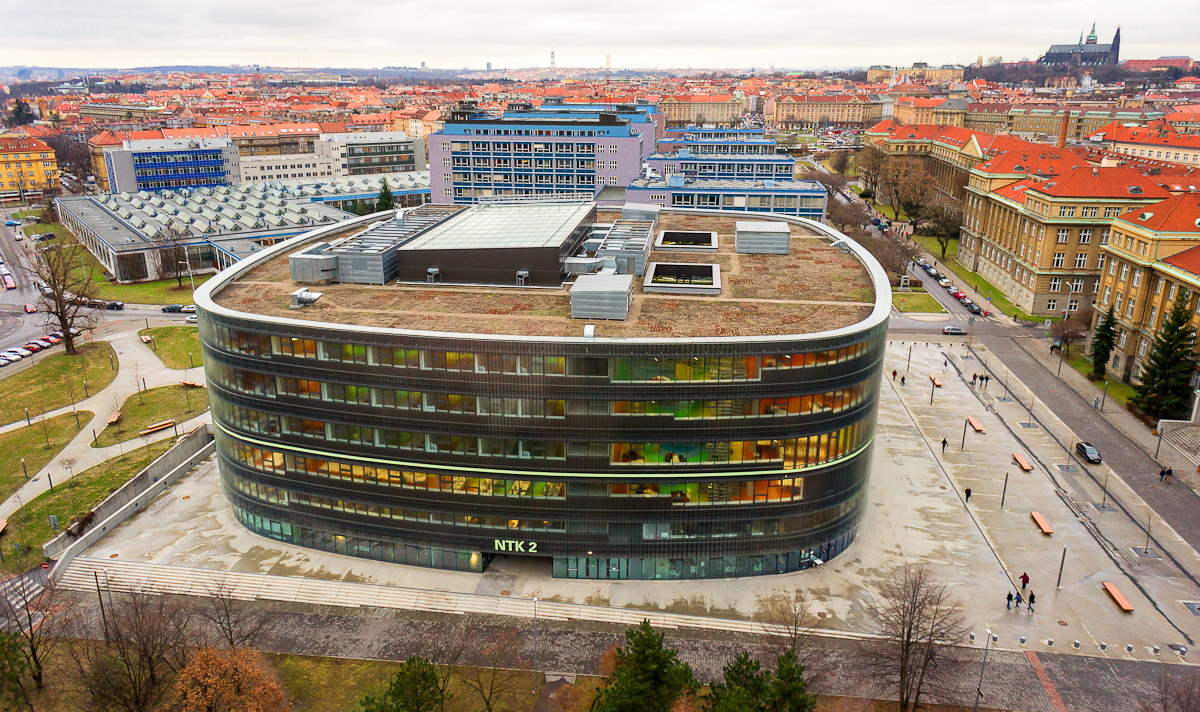 Address (web)
National Technical Library
Technická 6 / 2710
160 80 Praha 6 - Dejvice
Czech Republic
The National Technical Library is situated in a strategic location in Dejvice, Prague 6, just 30 minutes away from Prague Vaclav Havel international airport, with excellent public-transport access to the city centre, and with good motorway links.
Navigation from airport
BUS No. 119 (from stop "Terminal 1" or "Terminal 2" if you arrive from Non-Schengen or Schengen country, respectively) to "Nadrazi Veleslavin", then change to Metro - line A to "Dejvicka": Get off at the Dejvická station and use the "Šolínova/Vysoké školy" exit.
Getting to NTK from "Dejvicka" station.